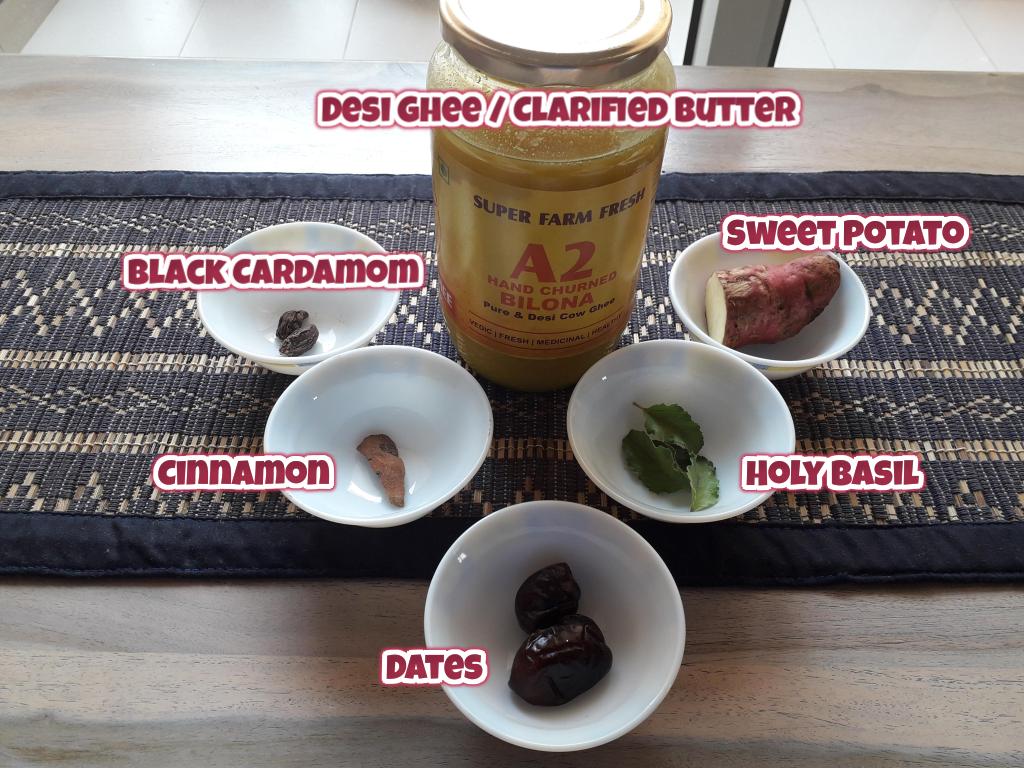 A yogic life entails eating local, healthy, and fresh foods that are easily available.
The winter season is knocking at our doors in North India. On one hand, It gives us valid reasons to indulge in an extra cuppa of #chai and a handful more of #mithai and on the other, it makes available some natural superfoods packed with loads of #goodness.
These are some of the winter foods that find space in my kitchen and in my daily diet in some form or the other. They are easily available and safe to consume sparingly. Unless someone has a medical condition or is a vegan or on a special diet, these foods are a 'must have'.
1. Desi Ghee / Clarified Butter – 1 Tablespoons everyday is my mantra. A good fat source, keeps warm from within, promotes healthier #bones and relieves constipation. I also feel it adds to the skin radiance
A hand churned version of Desi Ghee is almost double the price of a regular ghee brands available in the market but it is worth buying. #superfarmfresh A2 Bilona Cow Ghee is what I use.
2. Black Cardamom – keeps digestive disorders at bay! promotes blood pressure and a good and cheap source to maintain oral hygiene.
3. Cinnamon – Holds #antiinflammatory properties, lowers #bloodsugar and reduces heart diseases. I love to add a pinch of cinnamon to my hot coffee in winter.
4. Dates – helps fight diabetes, promotes natural labour in pregnant women and aids in healthy bowel movement.
5. Holy Basil – a cup of basil tea can reduce #stress and #anxiety. Provides relief in #arthritis. A cup of #basil and #ginger tea coupled with ginger and black pepper is a wonder cure for sore throat.
6. Sweet Potato – a cheap and a great source of #vitaminA. It #builds immunity and is loaded with #fiber and #antioxidants.
Which winter superfoods hold the shelf space in your kitchen?
Namaste,
Varuna