V's Children Happiness Program
If every 8 year old in the world is taught meditation, we will eliminate violence from the world within one generation.

V and Kids – A Perfect Match
Researches show that yoga developmental programs enable a child to handle stress, improve academic performance as per his / her unique abilities, enjoy higher self-esteem, enhance classroom behaviour, concentration, and emotional balance. In addition, there is a decrease in helplessness, aggression, and behavioural problems of the children. Yoga is about exploring and learning in a fun, safe and playful way.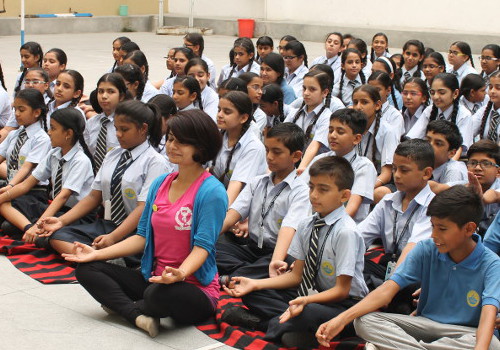 V's Children Happiness Program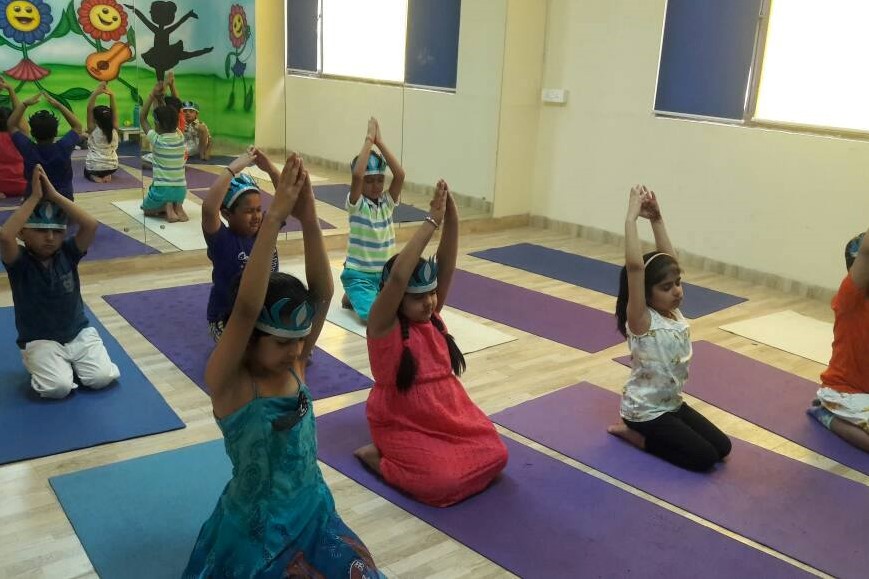 The Prithvi Yogi (4-7 Years)
This program incorporates easy physical asanas, mild pranayama, and stretching and body movement for the young yogis to become aware of their bodies, breathing and at the same time, deepen their progression from gross motor skills to fine motor skills.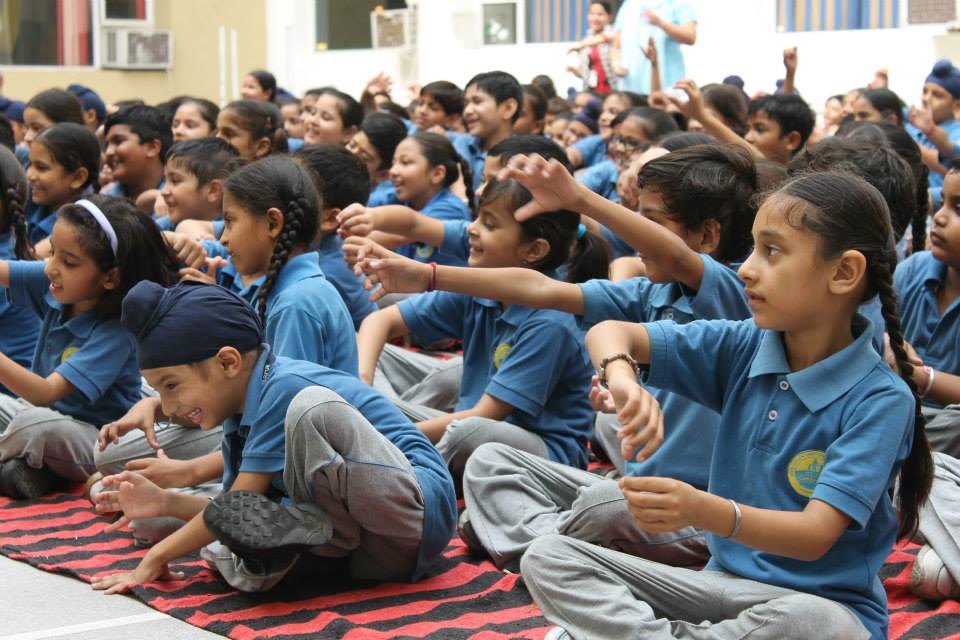 The Vayu Yogi (8-13 Years)
This program is packaged in a way that these young minds can grasp it and apply in their lives. Yogis are taught to breathe better, quieten their mind, improve balance and use their energy efficiently, enhance self-confidence and communication.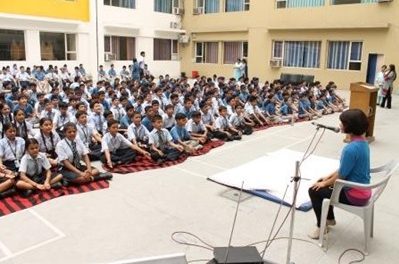 The Akash Yogi (14-17 Years)
he time of adolescence is highly dynamic, it is in this phase that a child learns the most, redefines relationships with family and the larger community and eventually shapes his intellect and personality. This program empowers a Yogi through intermediate Yogasanas and Pranayama, improved mental and emotional wellbeing, enhanced self-confidence and communication.
V collaborates with Schools, Universities, Educational Institutes, Children's Clubs for Children Happiness Program
Yoga with V Sessions– It's Different!
Breath Grooming
Body Programming
HOHO HAHA
'I am my Best Friend' Minutes
Wisdom Check
Affable, Relaxed and Inspiring Ambience
Light Yoga Challenges
"Best Corporate Yoga Trainer! Thanks for helping the young generation."
Ex Group CEO, goibibo Group
"V's professional, timely, and personalized approach to yoga has help me de-stress and learn how to relax."
Financial Planning Manager, Agility Kuwait
"I have had the pleasure to know V for past few years. She is extremely aware of the mind – body concentration and her senses are highly attuned. Apart from patience, she has a high sense of commitment and is inspirational in her demeanour."
Senior Advisor & Educationist IDC (I Dream Careers)
Thank you Varuna for the excellent prenatal yoga program. Each and every session with her was exactly the empowerment I needed in my pregnancy. 
Business Analytics, American Express